While the regional economy has experienced unprecedented growth in recent years, this prosperity has not reached all segments of the population. Significant disparities and inequalities in health outcomes exist for San Francisco's under-resourced communities, placing residents and families at risk.
Improving health outcomes requires removing obstacles to good health, including the impediments of poverty and discrimination, which are associated with reduced access to jobs with fair pay, education, housing, safe environments and health care.
UCSF is committed to working with the community to leverage its $7 billion operating budget to strengthen its ability to improve the health of the city's underserved and under-resourced communities and to promote health equity.
UCSF leadership, under the direction of Chancellor Sam Hawgood, has accepted a report titled "Advancing Health Equity in San Francisco: An Assessment of UCSF's Anchor Institution Capacity and Recommendations for Strategic Direction." The report, the first step in developing a long-term plan, was funded by UCSF and the San Francisco Foundation, in collaboration with community partners.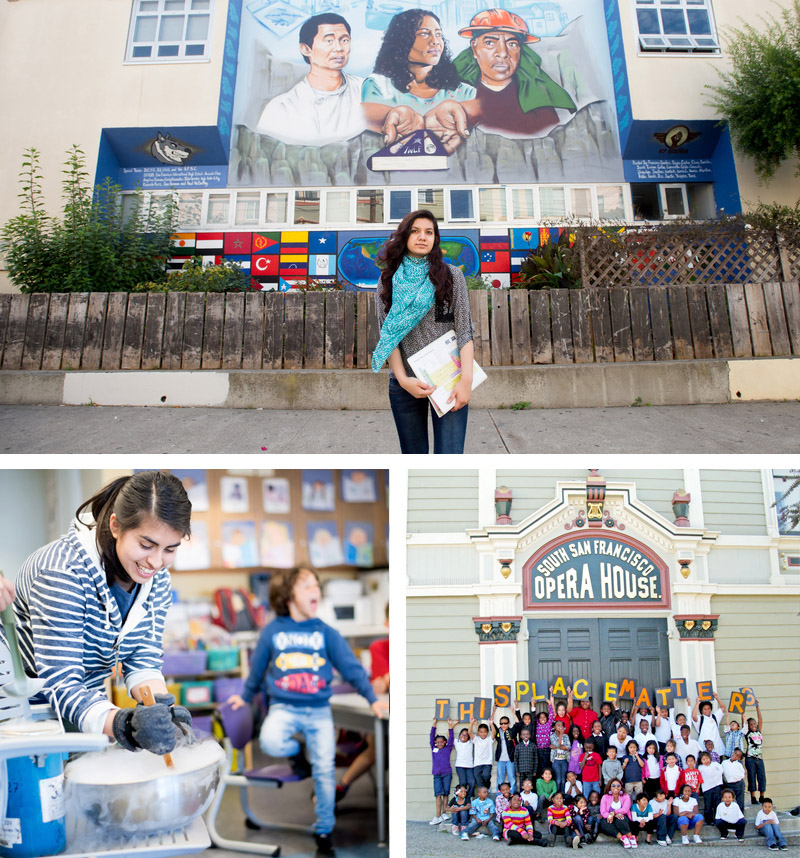 What is an "anchor institution?"
Anchor institutions are place-based, mission-driven entities such as hospitals, universities, and government agencies that leverage their economic power alongside their human and intellectual resources to improve the long-term health and social welfare of their communities.

Chancellor Hawgood endorsed specific actions to launch the work and to advance UCSF as an anchor institution.
Increase UCSF's capacity to train, hire, and promote people from under-resourced populations.
Define UCSF's purchasing power so that more spending can be sourced from small, local businesses that are owned by or employ under-resourced populations.
Explore social impact investment options.
The anchor institution initiative is housed in the Office of the Senior Vice Chancellor, Finance and Administration and guided by a UCSF Anchor Institution Steering Committee.
Background of the Initiative
UCSF's anchor institution initiative was proposed by Howard Pinderhughes, professor of Social and Behavioral Sciences in the School of Nursing, at the 2015 School of Medicine leadership retreat. The report was made possible by the UCSF Center for Community Engagement and guided by an Anchor Institution Assessment Steering Committee, comprised of both UCSF and community stakeholders. The process included more than 50 interviews conducted with representatives of community organizations, nonprofits, city agencies, health care institutions, community foundations and others, as well as with executives, staff and faculty from the UCSF Health and UCSF campus and the University of California Office of the President. In addition, the report used existing data from city agencies, local community organizations, community foundations and more to provide an overview of health and economic disparities in San Francisco.
UCSF's Community Impact
Serving the community has been ingrained in the ethos of UCSF since its early years partnering with San Francisco General Hospital in 1873 to provide care and treating injured neighbors after San Francisco's 1906 earthquake. Over the decades, UCSF has led a broad spectrum of public service programs, including:
In 1987, UCSF collaborated with San Francisco Unified School District to establish the Science & Health Education Partnership (SEP), which enables UCSF scientists and educators to work with the SFUSD to support quality science education. 
The Excellence through Community Engagement & Learning (EXCEL) Program has trained more than 280 people for jobs at UCSF since 1998, and in 2011, UCSF voluntarily implemented a local hiring goal similar to those of the City and County of San Francisco.
In 2017, UCSF teamed with the city and other groups to launch SF CAN, an initiative that aims to fight against cancers affecting certain racial and ethnic minorities by reducing inequities in prevention, screening rates, access to quality health care and outcomes.
Read more about UCSF's community impact