The New Year has ushered in a new decade — and an exciting time for UCSF. In these past few weeks, much progress has been made to advance the UCSF Anchor Institution Initiative and reimagine the ways the university does business to strengthen its ability to help promote health equity in the communities it serves.
UCSF's anchor work seeks to deepen and broaden the university's impact as an anchor institution by leveraging specific components of its business operations to increase the economic security of San Francisco's under-resourced communities through three anchor pillars: workforce development, procurement, and community investment. The anchor work is guided by the UCSF Anchor Steering Committee, comprised of 25 representatives from UCSF and the broader community.
"I'm inspired to see the range of dedicated and skilled individuals representing a variety of San Francisco's communities — from the most disenfranchised to those more resourced — working with UCSF toward a common goal of creating economic opportunities and healthy communities," said Monique LeSarre, PsyD, co-chair of the UCSF Anchor Steering Committee and executive director of the Rifiki Coalition for Health and Wellness. "Our job on the committees is to keep focused and committed to justice and equity through our actions."
Three New Subcommittees Convened
Three new Anchor Initiative subcommittees have been formed to guide the work within each of the three anchor pillars. The intention is to leverage UCSF's economic power - as a major employer, a leading university, a foremost research enterprise and a prominent health care provider - to augment the many contributions of its faculty, students and staff through its mission pillars of research, teaching, and patient care.
Each of the subcommittees are comprised of subject matter experts from UCSF as well as the broader community.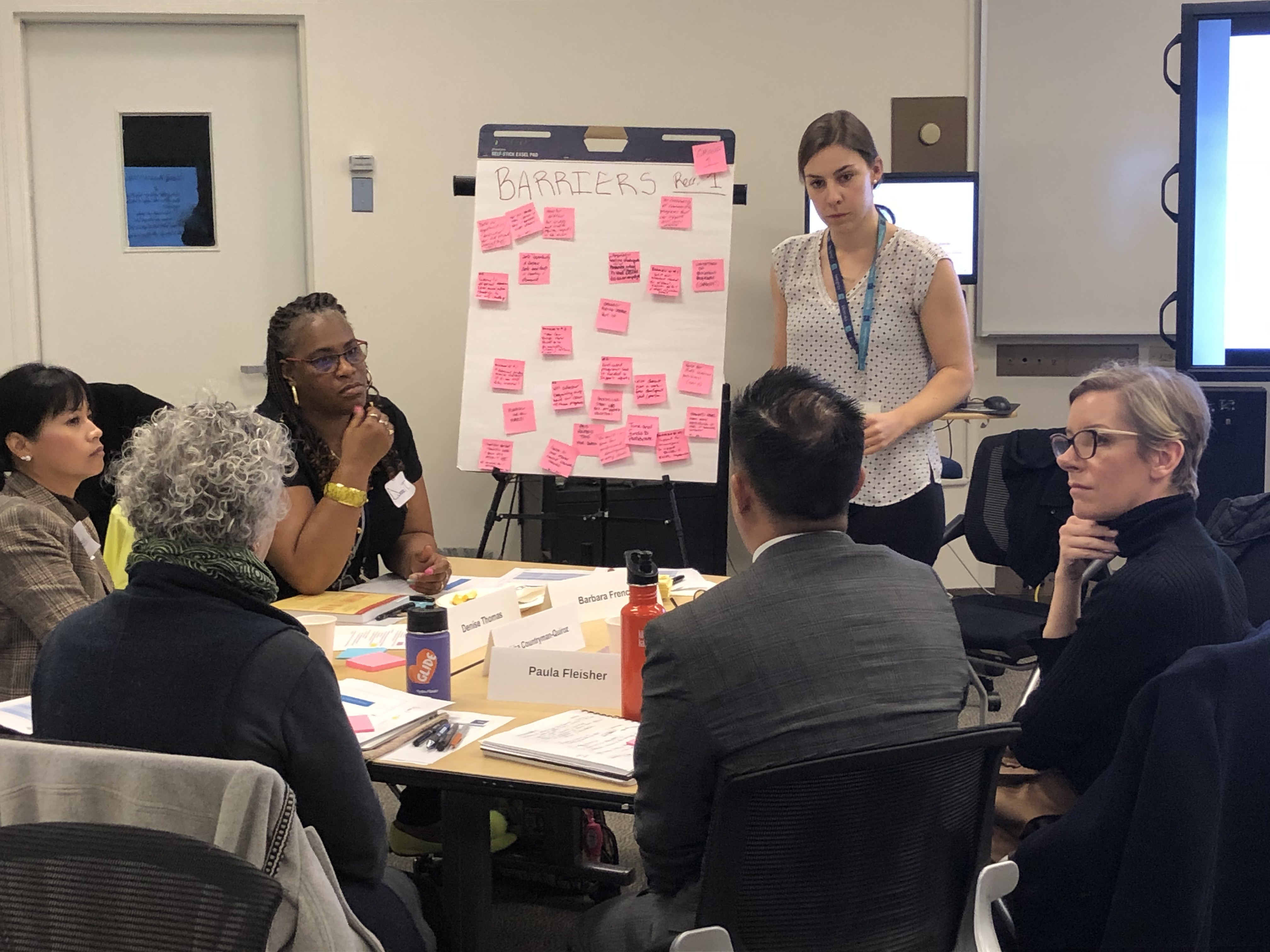 The Workforce Subcommittee is comprised of 19 members and is being led by Jeffrey Chiu, vice president of human resources at UCSF Health. A co-chair will be selected in the coming weeks. The group was convened in December and will examine how to strengthen UCSF's capacity to train, hire, and promote people from under-resourced populations. In addition, the subcommittee will focus on how to retain employees of color by reflecting on our cultural humility and exploring trauma informed ways to relate with people, as well as how to increase the effectiveness of UCSF's educational pipeline to the youth living in under-resourced communities.
"I am deeply moved by the commitment of the subcommittee members and humbled by the knowledge and experience they bring to this work," Chiu said.
The Procurement Subcommittee, made up of 17 members, is co-led by Douglas M. Parrish, president of Red Dipper, Inc., and vice president of the San Francisco African American Chamber of Commerce, and James Hine, associate vice chancellor, supply chain management at UCSF.
"This work has the potential to significantly increase the positive impact that the university and the health system generates with small, local, and diverse businesses in San Francisco and throughout the Bay Area," Hine said.
Thirdly, the Community Investment Subcommittee, comprised of 10 members, is convening in February. Chaired by Shannon Turner, associate vice chancellor and controller, the subcommittee is charged with exploring options for social impact or placed-based investing. A community co-chair will be appointed in the coming weeks.
"I am honored to be able to contribute to this process," Turner said. "The Anchor Institution Initiative has created an avenue to think creatively as to how UCSF's business resources can further contribute to advancing economic stability and health equity, and I am excited to be able to explore that opportunity."
A Three-Year Plan
Together, the work of the three subcommittees will inform a three-year draft plan that will be presented to the Anchor Steering Committee in late February 2020. The Steering Committee will deliver a final plan and proposed budget to UCSF leadership in Spring 2020. With the goal of launching in July 2020, this plan would set the initial stage for formalizing and evaluating the UCSF Anchor Institution Initiative in the years ahead.